Author Profile on Researcher ID / Publons
Web of Science ResearcherID has evolved from an author profile to a unique author identifier in Web of Science with the goal of assigning a RID or unique identifier to each individual author in the Web of Science Core Collection.
Publons offered the creation of profiles for reviewers, editors and journals in relation to the reviews made, allowing the reviews to be exported to the users' ORCID profiles, as well as the accreditation to registered reviewers of those works reviewed and validated by the platform through the creation of PDF reports.
ResearcherID and Publons, both from the Web of Science Group, have been merged so that authors can more easily manage their publications, citations, and editing or peer review activities in a single author profile. All authors who previously had a ResearcherID keep them but are now managed through Publons. Any author who has created a Publons account and imported their Web of Science publications receives a RID.
Characteristics of the author profile in Publons
The Publons profile offers the following sections:
Author's file
This offers the basic data of the author (name, affiliation, research areas, etc.) and the main data of his activity in Publons:
Publications (publications that have been added to Publons)
Total citations (total number of citations accumulated by your publications in the Web of Science Core Collection)
H-index (based on citations from the Web of Science Core Collection)
Verified peer reviews (pre-publication verified reviews that have been added to Publons)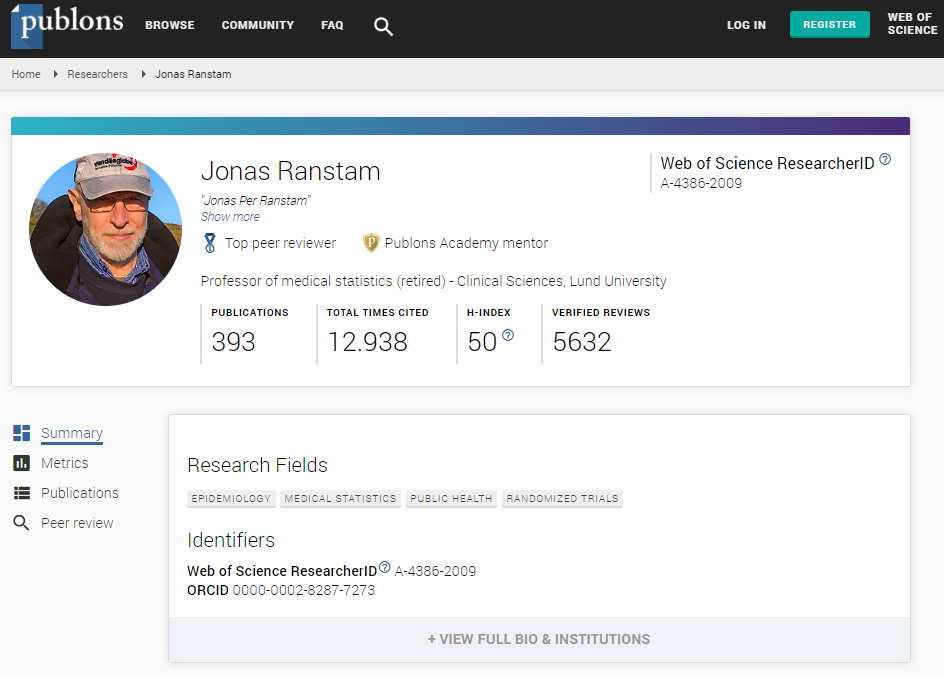 Métrics
Provides charts showing publications, reviews, and citations over time and metrics associated with posts and author reviews.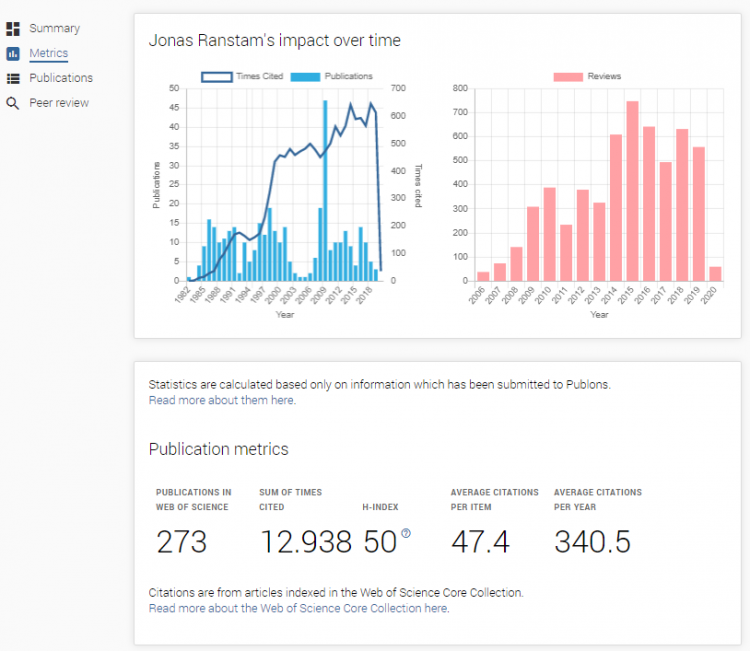 Publications
It shows the history of publications and for each one of them it is shown: Title, Journal Title, Date of publication, if it is indexed in Web of Science and Web of Science citations count.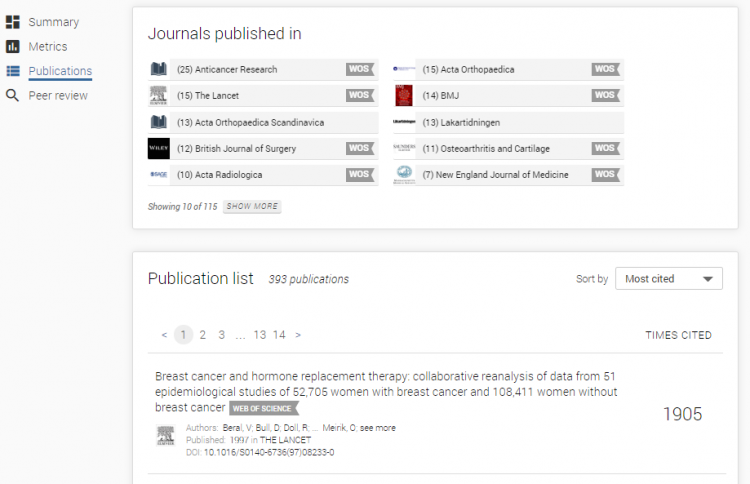 Reviews
Shows verified peer reviews and journals for which they have performed verified reviews.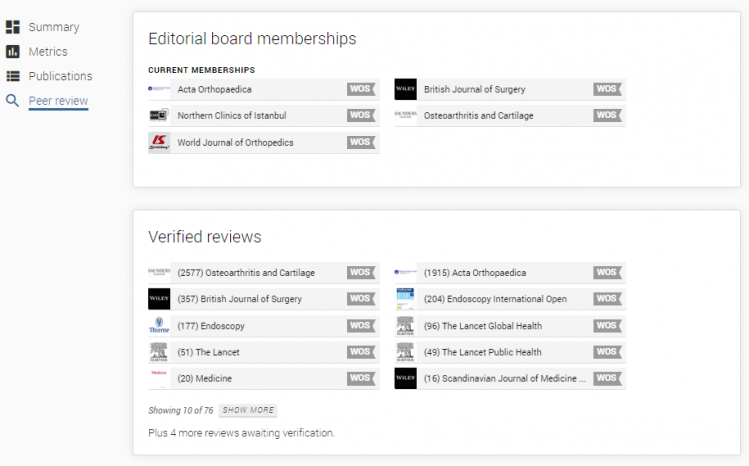 Advantages
Import your publications from WoS, ORCID or with the usual bibliographic reference manager (for example, EndNote, Zotero or Mendeley).
Automatic update of citation metrics based on the WoS Core Collection.
Visibility of your verified peer review and journal editing history.
Download your academic impact as author, editor, reviewer …
How to add posts to your Publons profile
Once we identify ourselves in Publons, we select the Private Dashboard option, we access Publications and in "Import Publications" we see the available options:
Import from Web of Science. Provides all email or name matches to WOS posts to review and select.
Import from ORCID (Sync with ORCID). Before doing so (for the first time) you have to connect my record with ORCID
Import by identifier (title or DOI)
Import by file upload (RIS, CSV, or BibTex)
Your profile on Publons and ORCID
Authors can grant Publons permissions to keep their ORCID record up-to-date by connecting their ORCID ID when registering with Publons, or later from their  account settings. . Once connected, they can enable automatic updates within the Publons profile settings.
When updating the Publons profile the changes can be sent to ORCiD or when updating the record in ORCiD the changes will be sent to Publons.
---
More information at Researcher FAQs
If you have questions about your Researcher ID / Publons profile or want to request changes or unification in the profile, contact bibliometria@uca.es